Sprinters And Party Buses
Providing the party experience every special VIP deserves, the Mercedes Sprinter elevates party bus rentals to the next level. Offering the same level of luxury expected by the Mercedes brand, the Sprinter offers spacious, plush seating for up to nine passengers. Equipped with the finest amenities, your ride with us is designed to be just as much of the experience as your destination.
Whether you and your group need private airport transportation or you're looking for a high-end party bus rental for your bachelor or bachelorette party, our fleet of luxury party buses has been ranked among the very best in the Napa Valley region. Always meticulously cared for, each luxury Sprinter or party bus promises clean, pampering comfort. Each Napa party bus rental includes free water and champagne as well as additional snacks upon request. With neon lighting, plush leather, privacy glass, and surround sound, each bus is a party in itself. You can even get 25% off for a limited time on all of our available party bus rentals!
Mercedes Sprinter Limo rates:
Up to Nine Passengers
Monday-Thursday $90/*Hourly base rate
Friday-Sunday $100/*Hourly base rate
Stretch SUV Party Bus rates:
Up to Fourteen Passengers
Monday-Thursday $100/*Hourly base rate
Friday-Sunday $110/*Hourly base rate
Party bus rental rates are also available by special quote. Contact our office now for more information and availability.
* Gratuity, Fuel, and Tax will be added.
Ready to enjoy luxury car service as it's truly meant to be? Schedule your private party bus rental or Mercedes Sprinter rental by calling now.
Save Up To 25% Off

Major Limo Companies for the Same Limos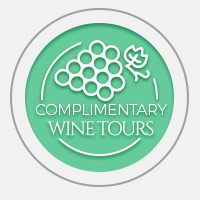 Complimentary Wine Tours

We design wine tours for you at no additional costs